x
Thank you for submitting an inquiry. We will get back to you as soon as we can.
Airline Name
Sereen Air
Traveling Sector
Lahore-Jeddah-Lahore
Room Type
Shearing
Makkah Nights
10
Makkah Hotel Name
Rushad Al Majad
Makkah Hotel Distance
600 Meter From Haram
Makkah Hotel Area
Ibrahim Khalil Road
Madina Nights
10
Madina Hotel Name
Aesaar Taiba
Madinah Hotel Distance
500 Meter From Haram
Madinah Hotel Area
Kambal Markeet
Umrah Visa
Yes
Air Ticket
Yes
Hotel Accommodations
Yes
Umrah Insurance
Yes
Transport
Yes
Ziyarat
No
Meal
No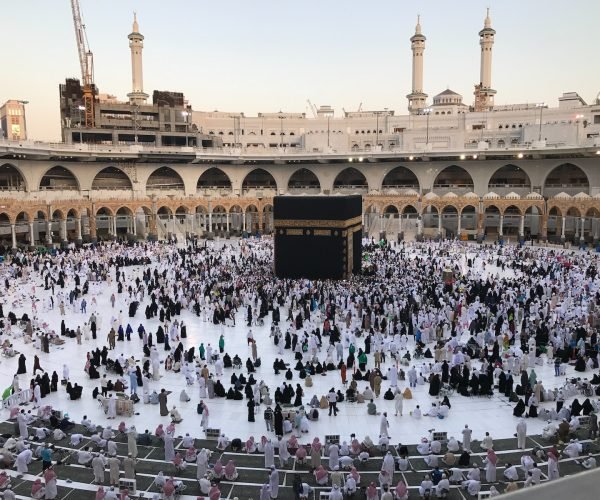 Saudi Arabia is a country in the Middle East known for its vast oil reserves and Islamic heritage. The country is home to two of the holiest sites in Islam and has a conservative Muslim culture. With its recent introduction of tourist visas, Saudi Arabia is opening up to visitors who can explore its historic sites, museums, and outdoor activities. The country is also diversifying its economy into sectors such as technology and finance.
